Regular price
$599.00 USD
Regular price
$599.00 USD
Sale price
$599.00 USD
Unit price
per
Sale
Sold out
Shipping & Returns

· Shipping from local warehouse

· 12-month warranty.

· 24-hours quick response.

· 30-Day Money-Back Guarantee
(Click to enlarge to see 3D view of LuckyBot Food Printer)
Package Details:
Self-assembly LuckyBot ONE Food 3D Printer

One Z-axis extension plate (extended by 60mm)

Three boxes of LuckyBot customized tubes (12 pcs)
Free Shipping:  
Shipping from local warehouse
Delivered within 5-7 Days

12-month warranty.
Descriptions:  
COMBINATION OF FDM PRINTER AND LUCKYBOT
      Would like to do some 3d food creations without an FDM 3d printer, get LuckyBot ONE to be your good helper. Easy installation and quick start, unleash your creative juices.
      No need for modification! Just installation, wire connection, and then printing!
Specifications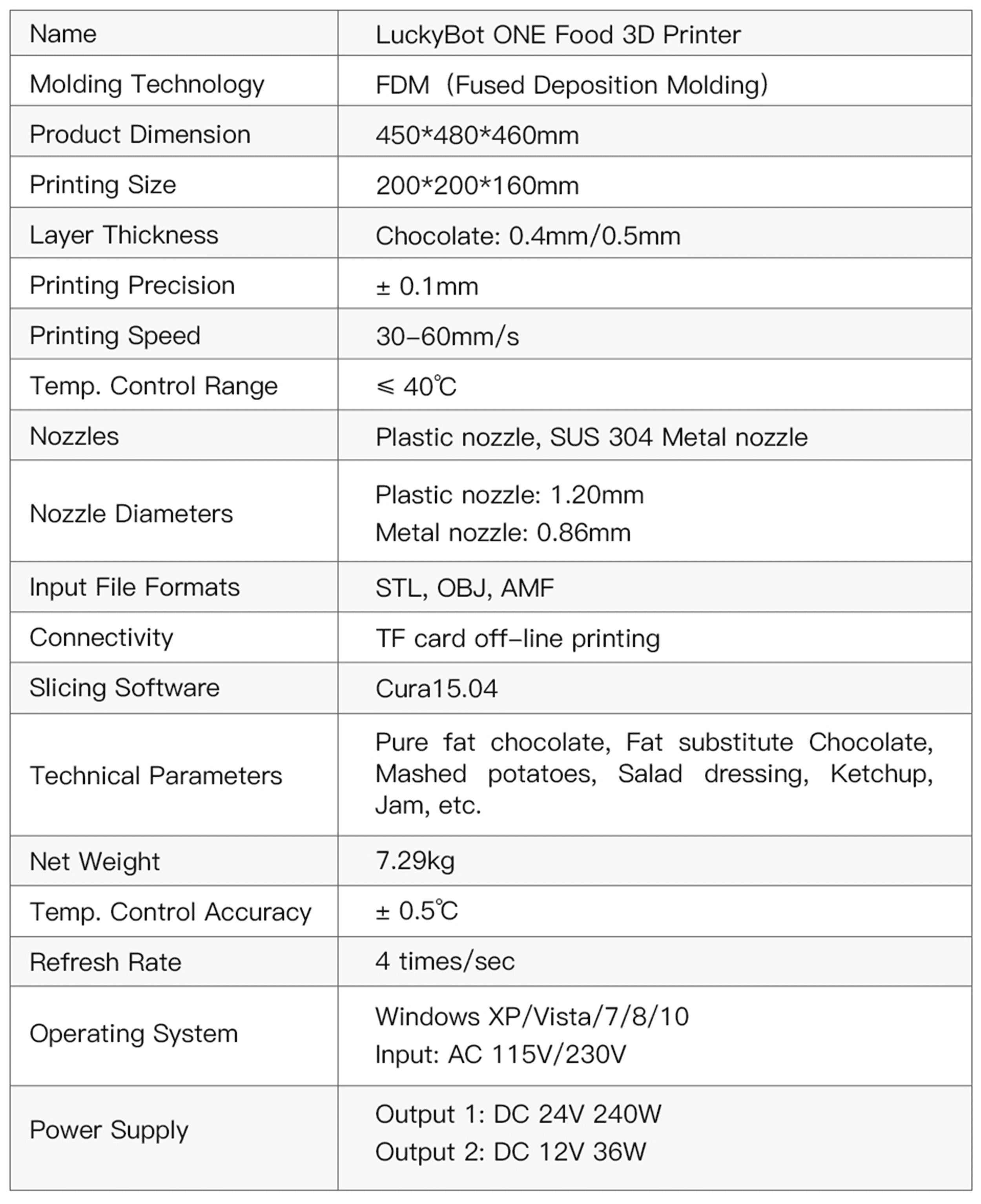 View full details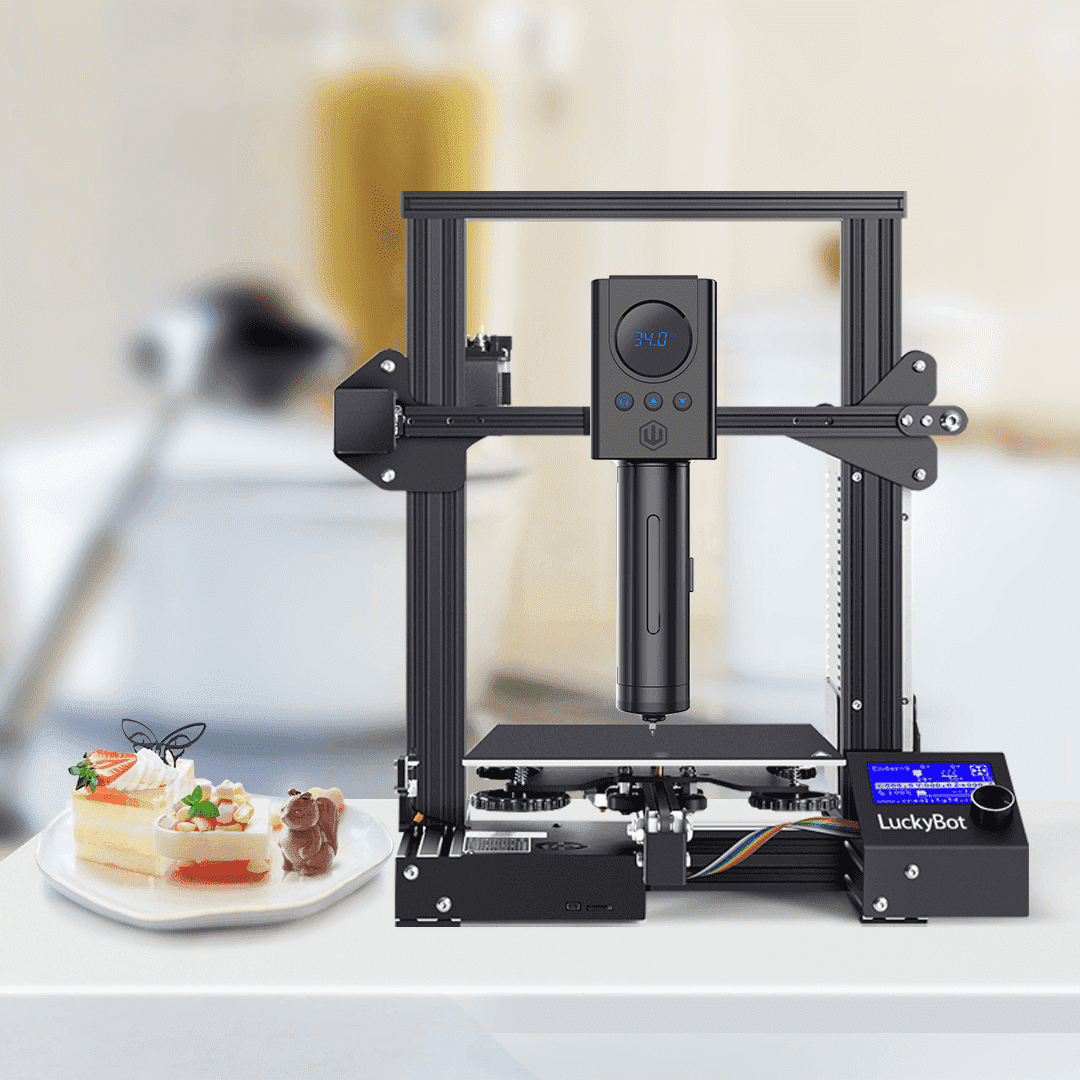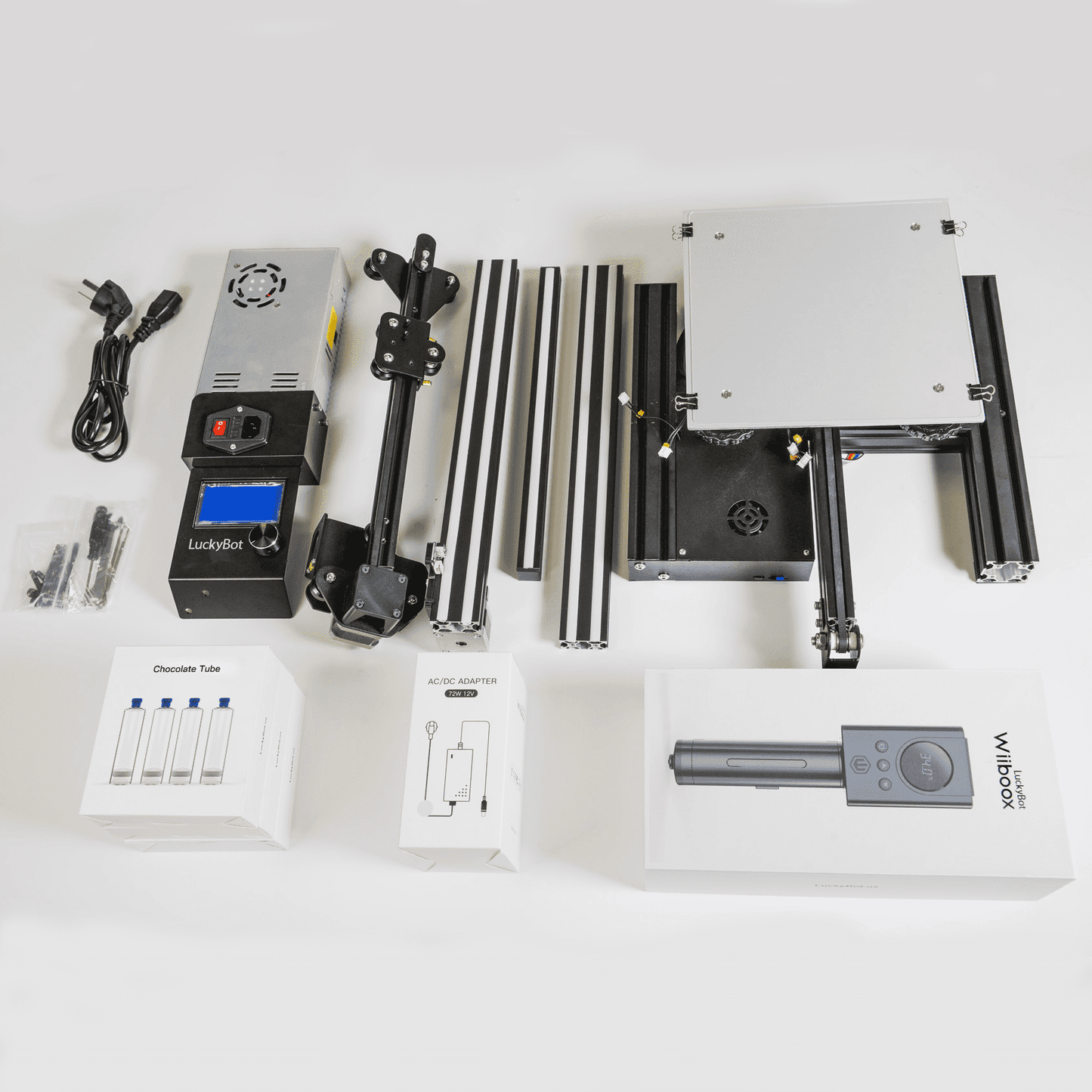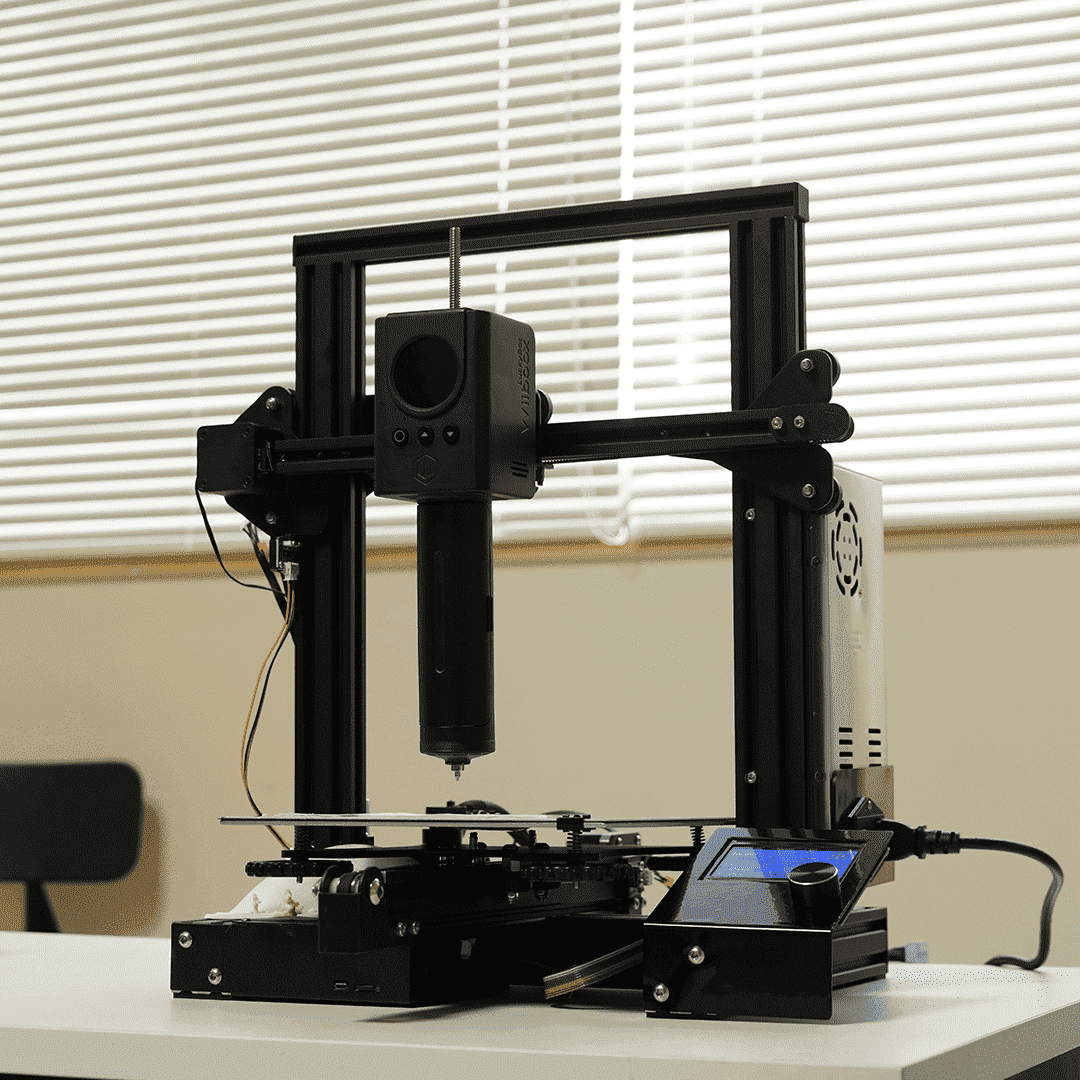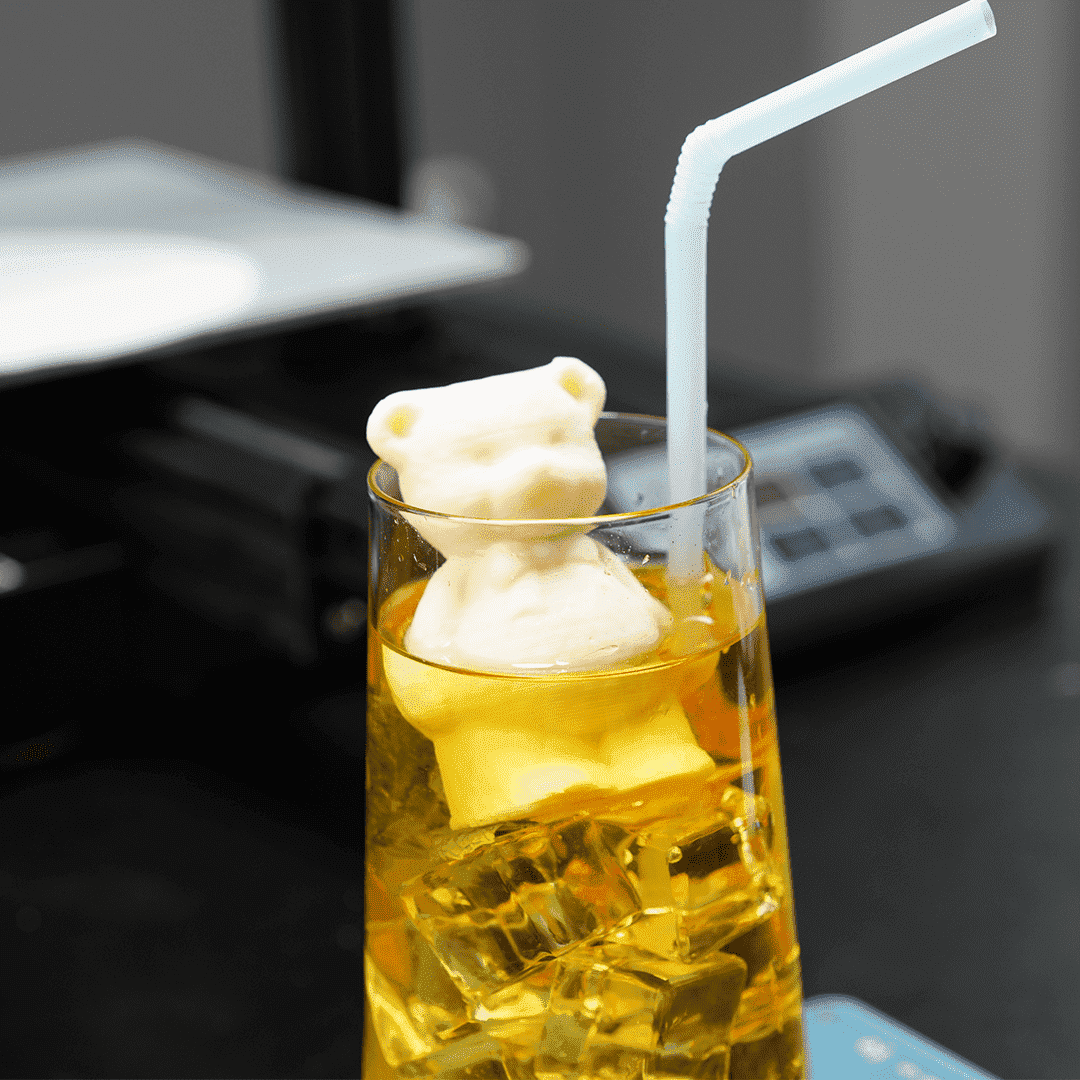 I'd love it if you'd respond to my question about how to change the nozzle…
Got my 3D peanut butter octopus🐙🐙with LuckyBot
It's Johnny again! Can't wait to share my latest 3d prints with peanut butter.😎
As much as I love chocolate, I tried the other printables they recommended. The staff of LuckyBot said to use a metal nozzle for printing chocolate and a plastic nozzle for other materials, so I used a plastic one for printing peanut butter.
The plastic one is larger in diameter than the metal, so it flows better, and the temperature is well controlled, so it only took me a few minutes to get the finished print. I kept controlling myself from eating it while I was printing because it really smelled so good.🤣🤣 I recommend you to try printing other materials, it's very interesting and easy to succeed.
Thank you LuckyBot, let me enjoy the fun of food 3D printing👍🍫
I love chocolate so much, so I'm always looking for anything related. One day! Guess what I found? A Food Printer That Can Print Chocolate! It's really interesting, and I have to try it. So I bought LuckyBot ONE Food 3D Printer from the official website because I don't have an FDM printer. I received the LuckyBot ONE about seven days after placing the order. And I finished the installation by following the steps in the user manual. Pretty easy for me. Next can't wait to print my 3d chocolate model! !!
I used the chocolate recommended by LuckyBot and finished some operations I needed to do by referring to their tutorial videos. Finally, after several tests, I found a suitable temperature for my chocolate and got my first 3D Chocolate Maple Leaf. Of course, I download the model from their website—no need to slice myself with the gcode file. You can use the slicer they provide if you want to customize your unique model. Thanks again, LuckyBot! I will try different food materials to print. Then come back here to share my feelings.